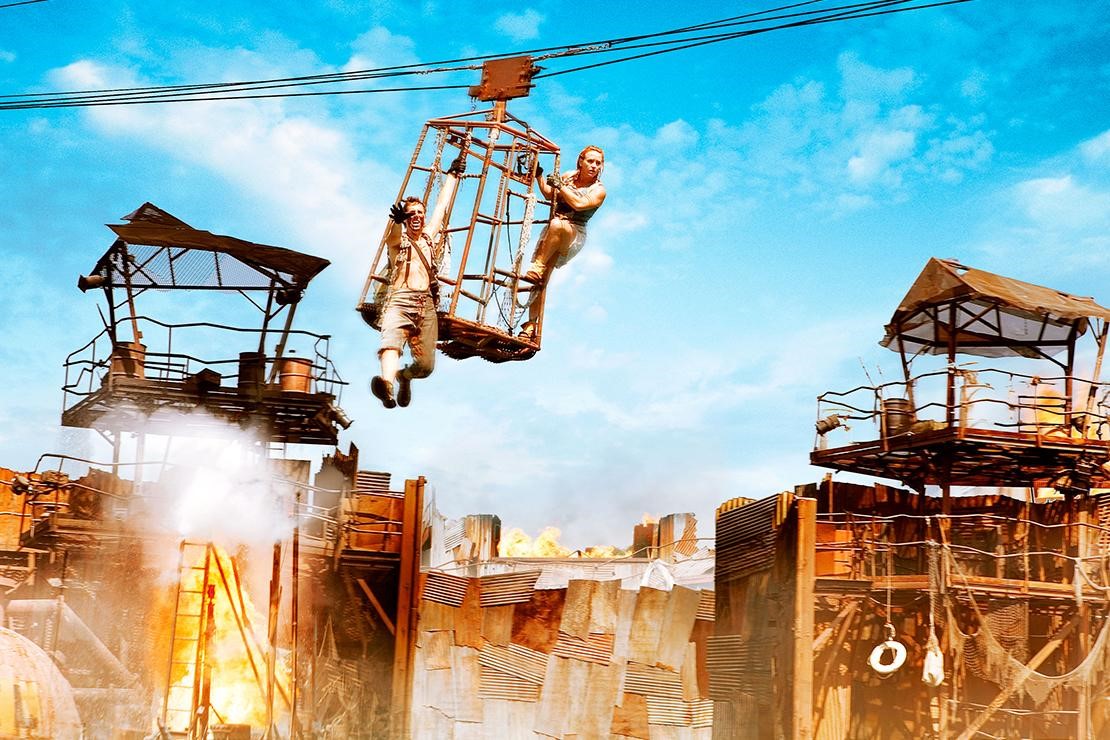 Have you ever wanted to see where some of your favorite television shows were filmed? With the Universal Studios Hollywood™ Ticket Discount, you can visit the backlots and filming areas of shows that you love. Even if your favorite show is long over, you can still capture some of that backstage magic.
One of the most popular Universal Studios Hollywood™ TV shows produced in recent years was Desperate Housewives. For eight years, people tuned in to see what the ladies of Wisteria Lane were up to, and it was usually something juicy. Starring Eva Longoria, Felicity Huffman and Teri Hatcher (among others), this is one of the most fondly remembered TV shows in recent history.
You can still visit the lot where it was filmed. Even though parts of it have changed to be used in movies and other TV shows, the beautiful houses and manicured lawns will still be recognizable to fans of the show.
It is worth noting the long history of popular TV shows that have been produced by Universal Studios Hollywood™. Their eye for what would entertain people is marked by decades of hit shows.
In the 2000s, people tuned in weekly to watch the forensic investigators of CSI: Crime Scene Investigation solve grisly crimes. Before that everyone was engrossed with the doctors and nurses of Chicago's County General Hospital in ER. This show is known for truly launching the career of George Clooney.
Going back a little bit further, there wasn't a single teen or early 20-something who didn't watch Beverly Hills 90210. For a full decade (1990-2000) we laughed, cried and learned with Brandon, Brenda, Dylan and the rest of the BH-Niner gang.
Now, let's talk the 80's. Who can forget such totally iconic shows such as The A Team, Knight Rider, and Moonlighting? A team of misfit mercenaries, a talking car, and the show that introduced us to Bruce Willis? Honestly, what's not to like there? And who didn't follow everyone's favorite time traveler, Sam Beckett, from Quantum Leap.
In the 70's, Universal Studios Hollywood™ was home to The Bionic Woman, The Six Million Dollar Man and The Incredible Hulk. These were all superheroes for a new age, embracing the technology and science of the times.
But Universal Studios Hollywood™ also gave us three distinct perspectives of real life superheroes in law enforcement. The suave Jim Rockford of The Rockford Files, the acerbic NYPD Detective Lieutenant Kojak, and the bumbling yet humble LA Homicide Detective Columbo gave millions the opportunity to solve crimes from their living room sofas.
Among the dozens of shows produced by Universal Studios Hollywood™ in earlier years, there probably is not one that is so beloved as Leave it to Beaver. Decades after its original run, people still enjoy watching the Cleaver family, as it invokes a deep feeling of nostalgia for a simpler time.
These don't even begin to scratch the surface of the multitude of shows produced by Universal Studios Hollywood™ over the years, but it is obvious there is a very rich history to be discovered and explored. Get your Universal Studios Hollywood™ ticket discount and start taking a walk down memory lane.