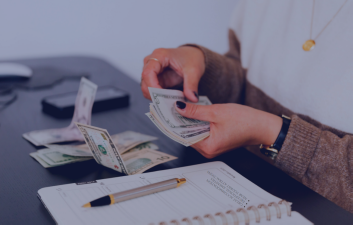 Do you wish you could travel on a budget yet still get to enjoy what Branson, MO offers? You'd think you need a lot of money to experience the Live Entertainment Capital of the World. Believe it or not, however, staying at Branson cabin rentals can help you spend less on your trip.
Below are three reasons how you can spend less on your trip when you stay at vacation rentals in Branson, MO.
1. Great Accommodation
Vacation rentals in Branson, MO will provide you with everything you need during your stay. For instance, many cabin rentals offer flat-screen HDTVs in every room and internet access for your entertainment. They also have kitchenettes complete with equipment if you wish to cook your own meals, so you can save more.
Many rentals also offer spacious rooms for an affordable price. So, finding accommodations won't be difficult whether you're traveling alone or with a big group.
And If you're the type of person who travels light, don't worry! Most rentals offer home appliances you will find in your own household, such as a washing machine.
2. Exceptional Amenities
Many cabin rentals in Branson come with exceptional amenities, especially when they are located inside a resort. Amenities usually include swimming pools, hiking trails, basketball courts, clubhouses, fitness centers, playgrounds, restaurants, and more!
And if your cabin is near a lake, you will enjoy even more activities such as fishing, kayaking, and boat riding. This is perfect for travelers who wish to visit Branson on a budget. They don't need to travel far to find adventure.
3. Near Tourist Attractions
As you know, Branson offers various tourist attractions for your pleasure. And your cabin rental will be within proximity of these spots. The best part is, you can enjoy these activities for less or even for free!
Want to go fishing? Lake Taneycomo and Table Rock Lake are great fishing spots for travelers on a budget. With minimal fees, both inexperienced and skilled anglers can enjoy catching fish like brown trout and large rainbow.
If you want more adventure, these lakes also allow activities like swimming, boat riding, kayaking, and scuba diving. If you'd rather stay dry, feel free to enjoy the beautiful scenery while on a picnic, or explore further by going hiking or ziplining.
And if you're keen on history, then hop aboard the Branson Scenic Railway! It's a 40-mile round trip that allows you to enjoy the beauty of the Ozark Mountains. As you go through the tunnels and foothills, you will learn about the history of the area with the help of the train conductor.
Why choose Branson cabin rentals?
There are plenty of great lodging accommodations in Branson. If you're looking for a great place to stay in, however, cabin rentals are your go-to. Not only do they cost less than hotels, but they also offer peace and quiet, especially if your cabin is located far from the hustle and bustle of the city.
Are you still looking for vacation rentals in Branson, MO?
Don't stress over your vacation before it even begins. For a hassle-free experience, call Branson Regal today at 1.417.203.0402 for the most affordable Branson cabin rentals, luxury condos, and private homes!