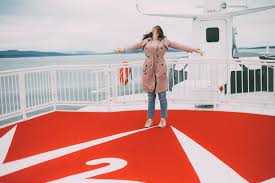 When you're planning a vacation, you will inevitably have a budget in mind. While most people don't worry too much about their wallet while they're on the road – hey, it's a vacation, right? Many others can't afford to be frivolous, even when having fun. Just because you fall into the latter category doesn't mean you can't have a great time on your next getaway!
Here's how to make a memorable vacation happen, even on a shoestring budget:
Talk About Your Budget Upfront
When you go into planning your trip with your budget in mind, you're less likely to deviate from it. You will also be able to choose accommodations, attractions, and activities that fit within that budget, so you don't end up sad and disappointed on the road.
Save Beforehand
When you know you have a vacation coming up, plan accordingly by saving up ahead of time. When you have something to work toward, it makes working to save up for it easier and more rewarding. Remind yourself regularly that you have something wonderful to save up for and you'll be more likely to do so gladly.
Look for Great Deals
Just because you're on vacation doesn't mean you can't find some great deals along the way. Many people use discount booking sites to help them save on their accommodations, from flights to hotel stays. When you save money on your basics, you're better able to afford to splurge on the fun things there are to do when you arrive.
Look for Freebies
Yes, free can be fun. Especially when you're visiting one of Canada's beautiful natural wonders or gorgeous locations. Take a ferry from Victoria to Vancouver and explore both areas and the surrounding beauty. Even in the busiest cities, you can find lovely parks, fun photo opportunities, and other freebies to keep your whole family smiling without spending a dime.